This just came in:
CLASSES ARE OFFICIALLY POSTPONED TO JUNE 15!!!
What great timing. A week more to unwind.
"In accordance with the official announcement made by the Commission on Higher Education (CHEd) published on
inquirer.net
last June 6, 2009, MSU-IIT's classes will start on
June 15, 2009
and not June 4, 2009 as originally scheduled. Enrollment and associated activities shall go on this week. All faculty members are to report in support of the said activites."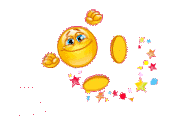 See? I'm not making things up. The announcement came from MSUIIT's website emboldened in red.
These little things perk me up similar to a kid in a candy store! I should buzz my girl friends.